Browse:
Home
/
what I'm listening to now
what I'm listening to now
By Emily on July 13, 2014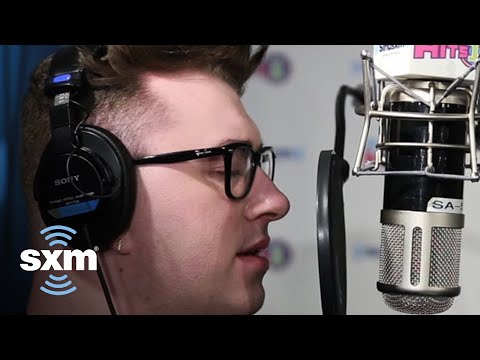 Listening: to more music than I have in a long time! It's been nice to work in a couple of places this summer where my focus is actually increased by listening to music, and not just the instrumental/foreign/wordless stuff I listened to when writing papers through grad school. I even bought new headphones to mark […]
Posted in Austin, books, moving, what I'm listening to now | Tagged Austin, Dallas, Dr. Avery, Eleanor and Park, hot felon, Jesse Williams, NW, Obvious Child, Orange is the New Black, Raymond Carver, Sam Smith, The Newsroom, Zadie Smith
By Emily on March 12, 2013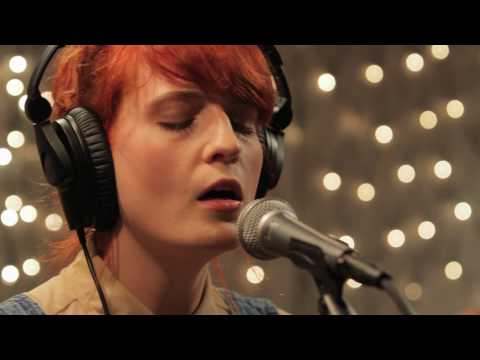 Cosmic Love (live on KEXP) Such a beautiful video, such a beautiful voice. And I can't help but notice her super intense red hair, either… I try not to post videos alone, but this one is worth your time.
Posted in things that make me smile, what I'm listening to now | Tagged carrottop, florence and the machine, gingers, kexp, live, redhead appreciation week | 2 Responses
By Emily on November 21, 2012
I have never compiled a bucket list, or a 30 before 30 list (though I'm thinking about it, with thirty a little more than a year away!) But, even without formal list making, our little life lists start to develop. I want to see Machu Picchu before I die. And the Taj Mahal. And the […]
Posted in a few of my favorite things, Austin, Spain, what I'm listening to now | Tagged Adam Duritz, ATX, August and Everything After, Austin, Counting Crows, life list, music, Stubb's BBQ | 4 Responses
By Emily on March 8, 2012
http://vimeo.com/28066212
» Sunday was my birthday. Great sushi, friends and family in town, and lots of fun presents. I'm finally the owner of a pair of TOMS (the Carpe Diem style), a present from my mom. Just in time for spring! As my sister said, inspirational. footwear. Just my style. There was also a snarky comment […]
Posted in a few of my favorite things, books, moving, travel, what I'm listening to now | Tagged Cataldo, International Women's Day, Kiva, links, Madeleine L'Engle, Miss Representation, pens, toronto | 5 Responses
By Emily on January 26, 2012
Tonight, I went to a concert. By myself. And it was really wonderful. Many summers ago, my dear friend had a mix among his many burned CD mixes called "My Martin." I burned it, tacking on my friend's camp name to the mix, so that, to this day, my iTunes reads "Rumble's My Martin." And […]
Posted in blogs I read and like, things that make me smile, what I'm listening to now | Tagged concert, flying solo, friends, Martin Sexton, mixes
By Emily on December 4, 2011
I'm sitting in my living room, listening to "Linus and Lucy" for one of the first times this season, a little transfixed by the Christmas tree, finally decorated. It's my first tree (and I even wielded the saw!) and is mostly covered with my parents' castoff ornaments and a bunch of FIMO fruit ornaments […]
Posted in adventures in cooking, around the house, blogs I read and like, letter writing, Montana, seasons, things that make me smile, what I'm listening to now | Tagged around the house, Brian Ferry, Christmas, crock pot, Sunday, the blue hour, tree cutting, winter | 3 Responses
By Emily on September 1, 2011
Dave Matthews Band, The Gorge, 2004 All but one of these yahoos will be joining me to relive our youth at the Caravan this weekend. Four nights, three days of concerts, flying and driving in from Chicago, L.A., and all corners of Montana, with a couple of new people (sisters, wives, fiancees) added along the way. […]
Posted in a few of my favorite things, travel, what I'm listening to now | Tagged Brett Dennen, concerts, Dave Matthews Band, Devotchka, DMB Caravan, Fruit Bats, John Butler Trio, the Gorge, the list goes on, The Roots | 1 Response
By Emily on July 16, 2011
This has been a very strange summer, and all of a sudden I'm realizing that it's mid-July and it's halfway over. Montana summers don't really follow the June-July-August model, to be fair, and I'm sure we'll have some lovely, warm September days. Even so, it's mid-July. I think I've eaten a total of two meals […]
Posted in Montana, seasons, what I'm listening to now | Tagged Colin Meloy's vocabulary, Decemberists, summer