(in other words, a slight delay does not diminish the gratitude)
Just wanted to take a quick minute to thank Jenn and Kelly for thinking of me and my little blog experiment when they were handing out Stylish Blogger Awards a few weeks back. Look, there's even a sparkly button:
Ooh la la. Makes me want to put on my red suede heels and get down to blogging. (or maybe the navy blue stilettos? Or the teal satin heels with the bows in the back? Ok, I digress…)
I realized that doing what's actually "required" to receive the reward was only going to lead to further delay in thanking them (sort of like when I feel the need to emboss something on an envelope flap, or cut out envelope liners…ok, enough with the letter writing metaphors) so I just decided to stick to the basics. Plus, talking directly about myself, another reward requirement, always freaks me out a little bit.
At any rate, I realize that me apologizing for being way behind on everything has become a bit of a theme lately. Perhaps when you see my January to-do list, you'll have some sense of why. But it's also in my nature, to take a while to get around to things. And it's also about not wanting to get home after 8 hours in front of the computer and plop down in front of the computer every night. Just some nights. So bear with me.
Basically, I just wanted to thank the people who read this thing consistently, and to people like Kelly and Jenn who comment and engage in a conversation I never really found in social media. If you are new around here, or want to finally make that commitment, you can subscribe by email or Google Reader via the sidebar. I'm also toying a bit with Blog Catalog and Blog Lovin' – two other ways to follow along. And since we're feeling all fancy around here, I'll even include the fashionista Blog Lovin' button here too: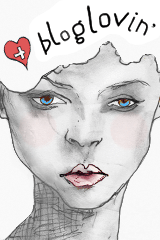 OK, time to head on out of here. I have pork crockpot simmering in root beer at my house! Will let you know how weird/scrumptious/awful/amazing it turns out!