Archives by date
You are browsing the site archives by date.
By Emily on December 24, 2007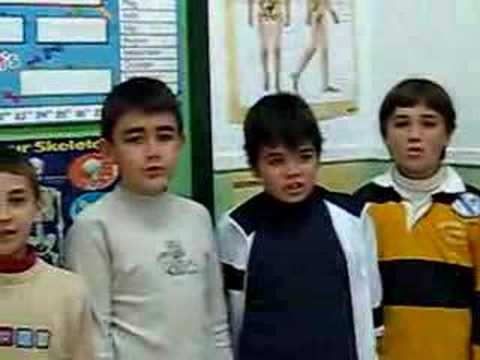 Live from my third year class, with their cordobés accent showing a bit (they cut off the end of words, esp. the letter s) despite quite a bit of "sssssssssssssss"ing practice, We Wish You A Merry Christma(s)!
By Emily on December 23, 2007
My plan is to write a couple of posts about the Spanish holidays, seeing as how I'm constantly learning new things and trying to take advantage of my first foreign Christmas. First of all, yesterday was the drawing for El Gordo, the world's largest lottery. It's a complicated system, one I think I more or […]
By Emily on December 20, 2007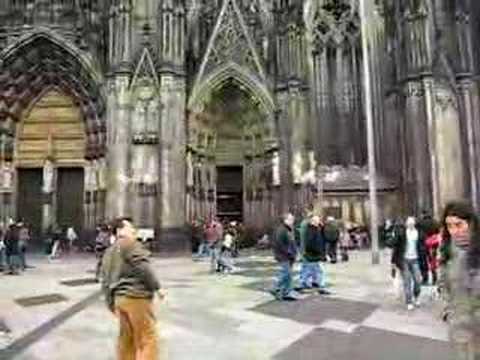 We had an amazing, though quick, weekend in Köln. Because people kept speaking to me in German, thinking I was German, I feel like now I can call the city the German name and not Cologne or Colonia. Lots of names for just one city. Also, lots worth writing about. We got into the city […]
Posted in blog, photography, travel
By Emily on December 12, 2007
Hello all. Even after all of this time, I haven't entirely mastered the art of the Spanish schedule. As I learned while trying to teach my students about meals and times of the day, here they don't have a word for evening–it's either afternoon or it's night. Night is a time for sleeping or for […]
Posted in blog, photography, Spain, travel, working
By Emily on November 30, 2007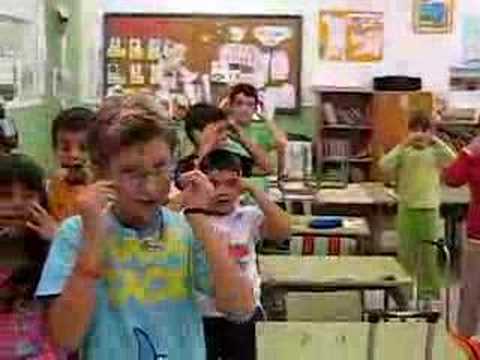 Perhaps my only real success thus far (although a few kids are very confused, namely kid right in the front, but this is nothing new.) On Thursday I got to teach the kids a number of words, among them "ambidextrous!" So I'll take my successes as they come. For your viewing enjoyment: (applause)
By Emily on November 23, 2007
I realized that a post relating to my job, how I spend every morning, is long overdue. The problem is, I've been toying for a while with where exactly to begin. Some random facts about my school/education system: Teachers here work for a number of years before getting a plaza, or a permanent position. It's […]
By Emily on November 13, 2007
Every Tuesday, I meet with the English teacher from my school and we have a beer or coffee and exchange languages, aka we talk in English for an hour or so, and then in Spanish, or vice versa. She speaks more English at the school than I do, for sure, and lived in England for […]
Posted in Spain, working | 5 Responses
By Emily on November 8, 2007
After a great weekend of eating in Sevilla, I returned to Córdoba with renewed energy. Having heard that Córdoba is possibly the best place to eat in Andalucía, I decided that surely I had just not been looking hard enough or in the right places. The cafeteria food I eat every day at the school […]
Posted in Spain
By Emily on November 5, 2007
Sevilla is una maravilla (a marvel). I had heard that it's "the most Spanish" of the Spanish cities, but didn't really know what to expect. Seeing as how I have yet to receive my first check for teaching here and the euro keeps hitting all-time highs, over and over again, the fact that Sevilla is […]
Posted in photography, Spain, travel
By Emily on October 26, 2007
http://www.youtube.com/watch?v=q7KGJWdJ4ZI"
And he's even put out a song I really like, with La Mari from the Spanish group Chambao. She also sings in a new commercial for Andalucía. Who knew he has so many tats?
Posted in Spain, Uncategorized